<
back to shop
Autumn on the Camino de Santiago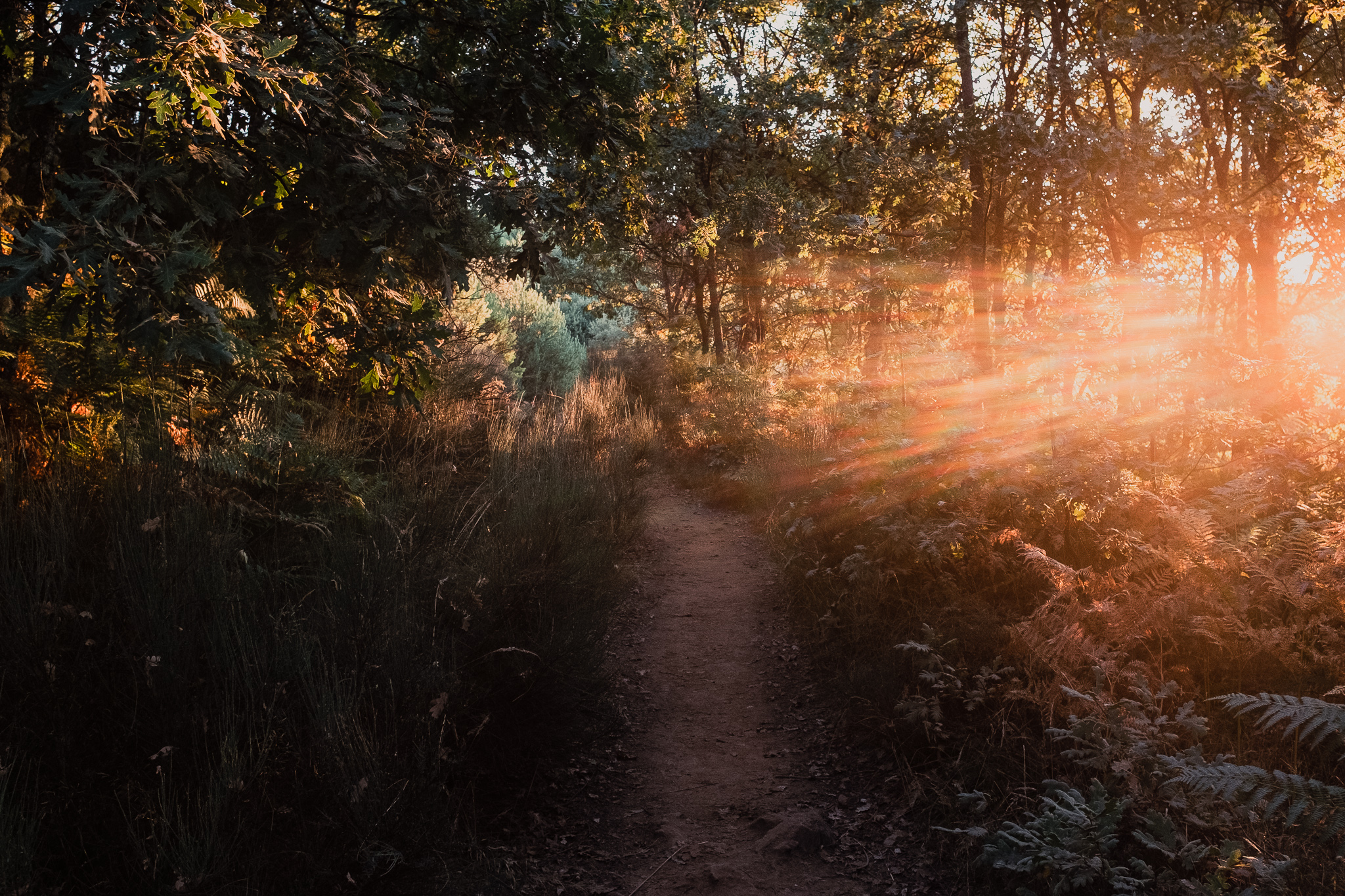 Somewhere in Galicia, Spain – 2016
From my series 'El Camino', a project about walking the Camino de Santiago pilgrimage.
This moment was my favourite moment on the trail. It was early morning, the sun was only just waking up and we'd been walking up the side of a mountain since we left the pilgrim hostel a couple of hours ago.
We were high up when the sun began to rise. From part of the trail, we could see across the landscape and over the rolling hills, the dark lines of surrounding mountains emerging from the night.
We came to this narrow trail and walked in one line through the overgrown path. The morning light filtered through the branches and leaves, like gold dripping through the trees. The end-of-summer heat rose with the sun and I was surrounded by a thunderous buzzing,what sounded like a thousand insects waking up.
See the full series here.

-
A4 print (21cm x 29.7cm) including a 2cm white border.
A3 print (29.7cm x 42cm) including a 3cm white border.
Open edition, signed on the back.
Sold unframed.
Free UK delivery.
Printed on Fujifilm's professional C-Type Crystal Archive Matt Paper. This popular paper has a semi-matt finish and is coated with a slightly stippled texture, giving a very natural photographic finish with subtle colour.
Produced by theprintspace who provide a carbon-neutral service.
Artworks are printed to order unless otherwise arranged. Please allow 10 - 14 days for UK production and shipping and 14 - 20 days for ROW. Prints are sent with tracked delivery.
I'm also taking part in the #ArtistSupportPledge - when I reach £500 of print sales, I pledge to buy another artist's work and share the support in this challenging time.